The time has come where I address the button to the left of this post: the DONATE Button. I have had it on here for a little while, but really struggled with asking my friends and loved ones to support me financially through this battle. I have been blessed with amazing parents and a wonderful husband are all helping me with these expenses. The truth is, this disease is rediculously expensive! Right now I am averaging $3-4,000 each month on items that are supplements, homeopathic treatments, detox methods and so much more (none of these are covered by insurance) oh, and plus my portion of my co-pays. Many people ask me what they can do to help and I just ask for prayer...well now I am humbly asking for you to consider donating to my medical expenses AND as always to keep me in your prayers. I wish money was not a concern with my treatment, but that is just not the case. This disease is known as "rich man's disease" because you have to have a lot of dough to afford the proper treatment. For more on this controversy and understanding the associated expenses I encourage you to watch the documentary on
Netflix
,
Under Our Skin
. I have had a lot of people who want to help me and I am finally letting go of my pride and accept donations.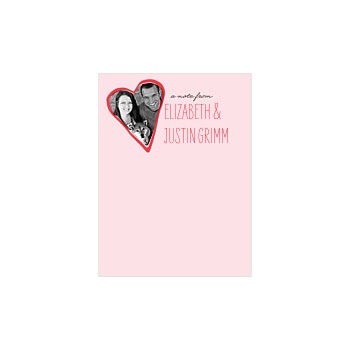 I promise to write each and every individual (who leaves their contact information) a thank you note from me. It will look something like this card I designed from
Shutterfly
(they are always offering great deals and discounts on customized items). I will also include a bracelet or two while they last. Each bracelet says "Someone I love has Lyme Disease" so you too can help educate about this horrible disease. I thank you for
even considering
donating to me and my Lyme fight. I love each and every one of you so much. Thank you.